CLEVER SALES & MARKETING.
STREAMLINED BUSINESS.
SIMPLE.
CLEVER SALES AND MARKETING.
STREAMLINED BUSINESS.
SIMPLE.
INNOVATE. INSPIRE. INTEGRATE.
Simplifi is a marketing and business consultancy bringing 'big business' insight to the small guys at an affordable price.
Especially designed for SMEs, we offer customer focussed services including branding and communications strategy, web design, sales tools development, social media management, content management, customer management, through to the daily grunt work!
We work with clients to maintain a healthily balanced approach to sales & marketing – encompassing social media, online presence, email marketing and traditional channels. In addition, we help you to make the most of your enquiries and communication with your potential customers.
We also offer overarching business support to ensure you save time and money wherever you can. We seek out solutions that make running your own business simple.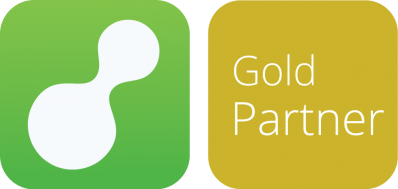 SERVICEM8 CERTIFIED PARTNER.
At Simplifi, we're all about your customer. We will help you to make sure your customers' experiences are as easy and reliable as you are! With ServiceM8, you have the tools you need to be smart, agile and awesome. Simplifi can help you turn those tools into "the way you do business", providing your customers and your team with a seamless, no fuss experience that will have them raving.
We help you to integrate ServiceM8 into your existing processes and procedures and unlock the power of ServiceM8 to manage your marketing strategies (including website design and email marketing campaigns), enquiry processes, work flow processes, invoicing and cash collection processes all in one easy-to-use place, reducing the administrative effort. This gives you back time to focus on the parts of your business you enjoy – making money!
To learn more about ServiceM8 and how it can transform your business click below or get in touch with us.
Sales and Marketing ON DEMAND.
TEAM OF EXPERTS. ANYWHERE. ANYHOW. FOCUSED GROWTH.
The Sales and Marketing function covers a wide gamut of tasks, and no one can be super awesome at everything! And if they're close, you can bet they'd be a HUGE investment!
Wouldn't it be great to have a whole Sales and Marketing Team at your fingertips? To grow your business, you need to invest in good strategy, and it takes good people to develop good strategy. That sounds expensive!! If only you had the time….
Simplifi Sales and Marketing ON DEMAND has the answer!
CLEAR GOALS. AFFORDABLE SOLUTIONS. GREAT OUTCOMES.
At Simplifi, we aim to make your life easy. Let us explore your current approach to marketing with our Marketing Stocktake. We'll show you what your customers currently see, and you'll end up with clear action steps to help you on your way to even more success. We can take care of some or all of your tasks if you'd like – incorporating website design, online marketing and social media channel management. If you'd like help with fully targeted and integrated marketing strategy and branding – that's our true forte – so we can help guide you there too. Get in touch if you want to hear more.
MARKETING STOCKTAKE.
Get your head around your business' marketing. We take a snapshot of: Social media | Online presence | Email marketing | Traditional channels.
We'll analyse your efforts & guide you toward your goals through our marketing stocktake. Key action steps will help you tackle your sales and marketing efforts moving forward and ensure a good return on investment.
WEBSITES & DIGITAL MARKETING.

Get a website up and running that you can easily maintain yourself! We'll help you identify what you want your website to achieve. You'll be guided through our design process so that you end up with a great website live on the web that reflects your brand, tells your story and is set to fully support your business. We help you set a plan for ongoing maintenance to ensure it's always up-to-date.
To support your own website, we can help set up and manage your entire online presence, including social media channels and online advertising strategies.
BRANDING & MARKETING STRATEGY.
The value of a clear and targeted marketing plan is too easy to underestimate. Make sure you don't get stuck on the 'now' tasks without a strong vision of what the future will be. We'll help you take a step back, re-sync your goals and targets, then prepare a manageable way forward.
GUIDANCE & TOOLS TO MAKE BUSINESS EASY.
We exist to simplify clients' lives. Not enough time for business planning? Can't work out how to streamline customer service, invoicing and reporting. Let us show you some tricks used by large corporates, then break it down into steps that you can actually build into your daily activity.
MANAGING ENQUIRIES AND NEW CUSTOMERS
TOOLS TO STREAMLINE YOUR CUSTOMER RELATIONSHIP MANAGEMENT
SERVICEM8, XERO & OTHER APP INTEGRATION
CONSIDER YOUR CUSTOMER THEN PLAN THE REST.
At Simplifi, we'll help you proiritise your customer and help identify ways to save time and money. The main aim is to free up time so you can enjoy what you are good at whilst the rest ticks along in the background.
TOO BUSY FOR NEW OPPORTUNITIES.
Use our experience to develop processes that work for you. We can help you manage incoming queries, use your past quotes and tenders to streamline responses, track the progress of enquiries through to quotes, jobs and payments, and find great tools to manage your best customers, on the go, so you never miss an opportunity again.