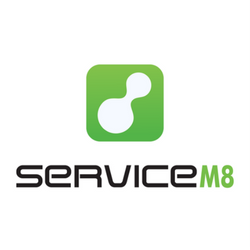 Want a package that can take enquiries from your website, turn them into jobs, help you schedule the jobs and even allow your team to take payments at your customers' sites? Sounds like something that is only within the reach of big business? Something ridiculously complicated and costly?
ServiceM8 is a Darwin based technology company that is made for Aussie Tradies. Yup! You read that right… and it's pretty good for other service based businesses, too!! ServiceM8 is more than an app, it's a meccano set of apps that come together in a seamless platform that can be tailored to suit nearly any service based business, with on-site calls its specialty.
Some stuff it can do:
Manage enquiries through to job to invoice and payment

Queue Jobs (say if you're waiting for parts)

Send a task from your field rep to your admin to order parts

Send automatic reminders (booking, overdue invoice , services due and more)

Manage which of your staff can do different jobs

Create your staff timesheets
It can't teach you how to surf, but it may just be able to give you the time to learn!!
One of the best things about ServiceM8 is that it is really simple to use. Anyone can set it up… it just takes some time and planning. By utilising the skills and knowledge of a Certified Partner like Simplifi, not only will you know you're getting the most out of it, but we can set it up in the background, while you continue with your business as usual.
We learn about your business, its processes and goals. Then we go away do some stuff, before coming back with a ready to go system and some training workshops for you and your team. Simplifi helps you through that scary change process and at the end, we sit down with you again to reassess your goals now that you have so much extra time on your hands!!
If you want to know more about ServiceM8, click here.