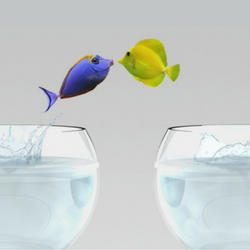 "Dress for the job you want, not the job you have". Whether you're a fan of Picture Perfect or 30 Rock, you'd have to have lived under a rock not to have heard that quote somewhere. Your website provides your customers' their first impressions of your business. What does your website tell your future customers?
An awesome website is the centrepiece of your business and customer experience. We learn about your business so we can make sure your website is consistent with your business goals. Not only should it be representative of your brand, it should also be functional, informative and customer friendly. Not to mention, it should look fabulous!! Our considered website design process takes care of the techie stuff, helps with googleability and makes the most of your content and images.
Your website is your company's number one marketing asset. Like any asset is needs a little maintenance from time to time. Once your website is built, we give you a handy manual and some training so that you can do some basic on-going maintenance yourself. Of course, we are always there to help if and when you need it.
For more information, head to our website-design page.